FREE INTELLIGENCE REPORT:
THAILAND: What lies ahead?
Part 1 of 2, this report analyses what 2019 will hold for Thailand.
With a number of changes that could potentially impact the current status quo across the country, this report will conduct a review of 2018 incidents in Thailand. This will form the basis for Part 2 whose purpose will be to examine the major issues anticipated for 2019 and what this could mean for the country.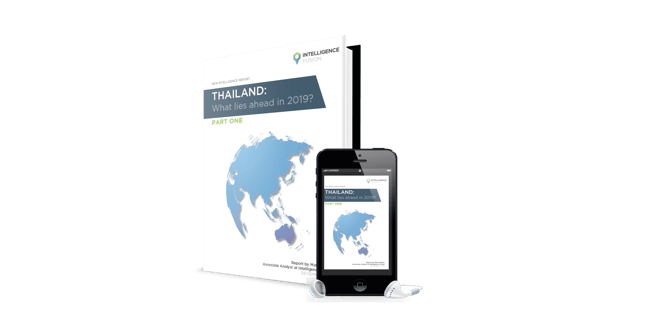 DOWNLOAD YOUR FREE REPORT NOW!