See the sheer volume of data we collect.
Download a month's worth of intelligence incidents from across the globe
- FREE!
By downloading our free data sample, you'll see an example of what our clients, including Track24 and Spotify, get access to every month.

Our free data sample will show you:
The sheer

volume

of data we collect
The

global coverage

we provide
The

depth

of information we disseminate
The spectrum of sources we analyse
The scale, detail and nature of the threats we identify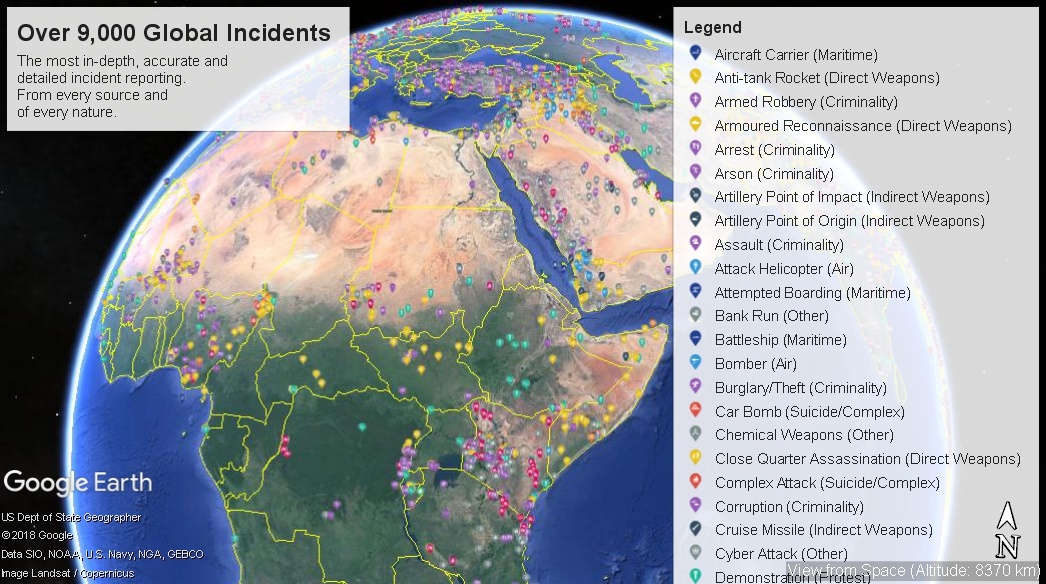 Intelligence Fusion's market-leading, global data feed provides you with the most accurate, timely and relevant data available, so that you can offer the best possible service to your clients.
Nearly 10,000 new incidents every month
Insightful human analysis from our intelligence experts
Over 150,000 historical incidents

The confidence that our intelligence is the most accurate, in-depth and comprehensive on the market

A commercial license so that you can sell our feed onto your own clients to generate a new revenue stream
Complete the form for your free data sample today!