Comparing Threat Intelligence Solutions
DOWNLOAD YOUR FREE INFOGRAPHIC

➡️➡️➡️

Threat intelligence is now an integral part of a business' security strategy.

But in today's data-driven world, where we have access to more information than ever before, threat intelligence solutions can vary considerably.

It can often be difficult to determine which is the most valuable for your business or industry.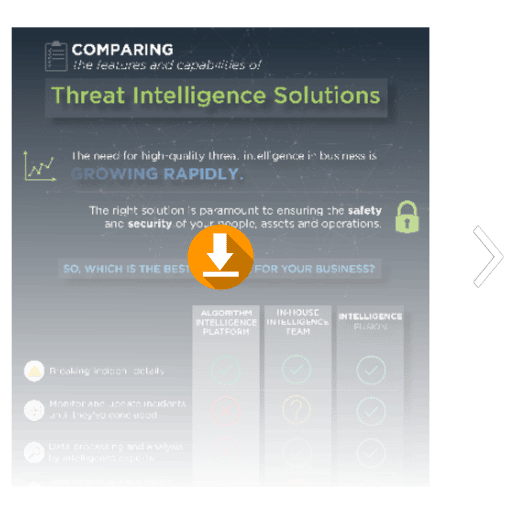 We've put together a handy infographic that comparing the features of the most common threat intelligence services to help you fully understand your options.
Complete the form to your right to start the download. 👉